Before you go out &  buy a Digital Scale, you need to know the basic things about the scale-like its price, functionality, size, etc so that you can get a better deal in the market.
Below, we have compiled a brief guide about how to choose the right digital scale.so without further lingering, let's start;
What is a Digital Scale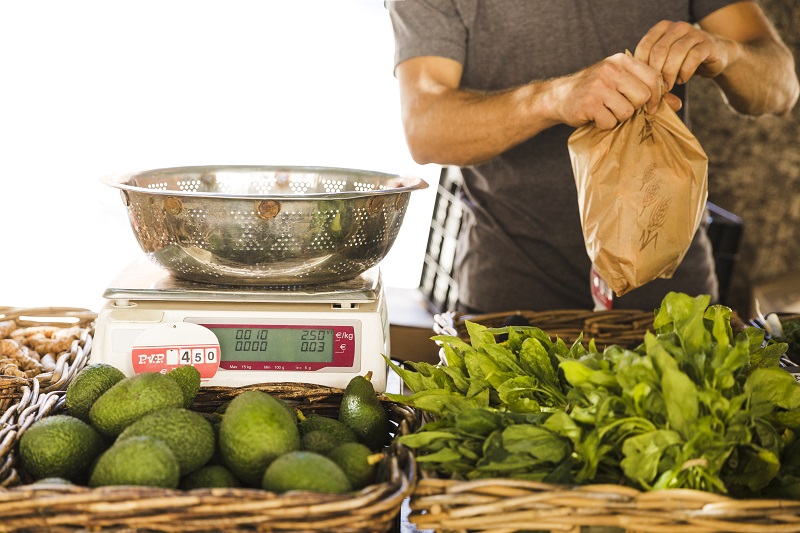 Digital Scale is nothing but a simple weighing device that measures the weight of any instrument as per calibration & displays the data on the screen. The digital scales are a common site at jewellery shops, supermarkets, Kitchens, etc because of their portability & effectiveness.
There are multipurpose weighing scales that can be utilized for a few different ways. The job of a weighing scale is exceptionally critical in business stores and assembling enterprises, but you can even utilize these scales for your residential prerequisites. Also, you can get to weigh the weight of your body daily at home.
Analog scales were the only weighing scales to be used in the past but when technology replaced new with old, people increasingly preferred a digital scale instead. But In the end, it's always a matter of choice.
Now if you've chosen to buy a digital scale, know that there are many brands out there to choose from and a lot of things you must look for before purchasing one.
Things to look at while choosing a right Digital Scale.
Requirement: the first thing you would want to do is consider the utilization or application of the digital scale you are buying. You must know where it needs to be placed and what you are going to use it for, such as in the kitchen, rec center, school/college, clinics or labs, market, assembling or transportation industry, and so on.
Capacity: After you decide your required weighing scale look for the needed capacity. Not all scales are meant to weigh heavy things likewise they don't all flaunt the better exactness required to precisely weigh littler things. That is the reason it's vital to look at the maximum and minimum weighing capacity as well as including tar container while framing a shortlist. In simpler words, if you need to measure a maximum of 10kg then buying a 30 kg weighing scale is of no use.
Features: your digital scale must have an LCD screen as that can benefit you by reading the results in the dark as well as in the sunlight. Also when buying a digital scale, look for one that has an automatic on/off feature.this will save a lot of energy. It requires AAA batteries that can be easily found in the market. It should also have an ''overload protection'' built-in feature to protect the scale from damage. Another feature you must look for is Bluetooth connectivity. Most of the smart weighing scales have them. You can connect it to your smartphone and have all the data transferred to your phone. They also have an inbuilt memory that can keep all your records saved in it.
Size: know that it would be impractical if you need a weighing scale for pharmaceutical pills or kitchen ingredients and instead you buy a large pallet scale. Your weighing scale must match the size of the item being weighed, large or small.
Price: Some brands provide an unfair or increasingly high price for a digital or smart weighing scale which may trick you into thinking it might be worth it but in reality, it's just money hoard. Before buying any product, do not forget to check all of its features including the year warranty, and accordingly judge if the money you are going to invest would be worth it or not.
And that finishes the ultimate guide in finding the right digital scale for yourself. If you're finding one for yourself feel free to contact us!
About us
Accurate Meezan is a leading supplier of Digital weighing scales in Dubai & is known for some of the famous weighing machine brands like eagle. The company has been in the business of weighing from the last 3 decades delivering cutting edge solutions to the clients across UAE.